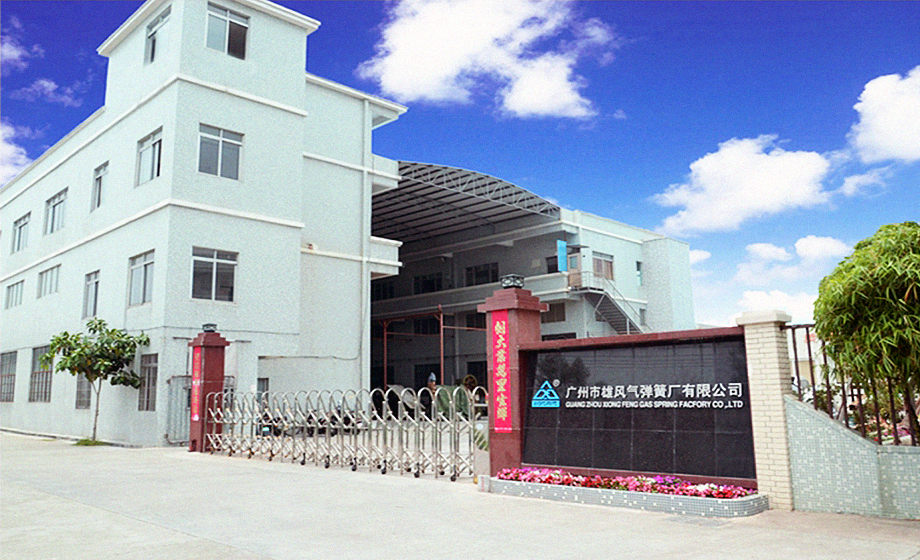 GUANGZHOU XIONGFENG GAS SPRING FACTORY CO,LTD.it is a high-tech enterprise integrating R&D, production and sales of gas springs. It is located in the hinterland of the Pearl River Delta, Panyu District, Guangzhou City, Guangdong Province. Our factory is based on German technology, and after decades of technical practice, development, transformation and upgrading by our engineers and technicians, Xiongfeng Gas Spring Factory is in a leading position in gas spring industry technology. Our factory not only purchases the most advanced gas spring production equipment in the world, but also develops and produces excellent production equipment in the gas spring industry and sells them to other gas spring manufacturers at home and abroad. This makes Xiongfeng Gas Spring Factory a relatively high international Comprehensive competitive strength.
Over the years, it has been mainly engaged in the research and development and production of industrial gas spring production equipment and gas springs, and has developed the most advanced production equipment and technology in China. The equipment owned by the factory includes: Advanced welding machine;Close-up special machine; Edge banding machine; Press groove drawing machine; Automatic ultra-high pressure nitrogen constant pressure machine;Advanced eight-station automatic inflator; Full-automatic one-time automatic gas spring forming machine for filling, filling, assembling parts, strength testing, edge sealing, and groove pressing; Force characteristic testing machine; Full inspection testing machine;The above devices are all controlled by the programmer, touch screen, man-machine interface, and fully computerized, developed and researched and obtained a number of scientific and technological achievements . High degree of automation, beautiful appearance and stable quality. Flexible operating mechanism and increasingly perfect scientific management make products more competitive, satisfying users' needs, and pursuing high-performance price ratio is the development direction of our company.
Our products are widely used inairplanes, trains, automobiles, high-end furniture, medical equipment, fitness equipment, woodworking machinery, printing machinery, and all kinds of mechanical equipment supporting pneumatic, hydraulic, and strut resistance.It is an enterprise that provides systematic gas springs. At the same time, it is a comprehensive enterprise that provides customers with high-quality services and precise consulting.
The factory passed the ISO 9001:2008/TS 16949:2009 international quality system certification in 2005, in line with international product quality standards. Xiongfeng solemnly swears that "we only focus on the research and development of gas springs, so that each gas spring will better serve mankind."